ECO LABEL Criteria for Industrial and Institutional Laundry Detergents
The ECO LABEL environmental label is spreading more and more. For example, companies that produce industrial and institutional laundry detergents now use the ECO LABEL logo when marketing this product and increases their competitive advantage. ECOLABEL certification studies and use of labels are developing rapidly in our country. The main reason for this is that this environmental label is a cost-effective and simple method of communication for consumers and suppliers, environmental studies and environmental commitments. In environmentally adapted commercial activities, the use of environmentally harmful chemicals, energy and water is reduced and the amount of waste is reduced. Environmental problems are complex and certain problems may take a long time to be understood. ECO LABEL guides the manufacturers in this respect.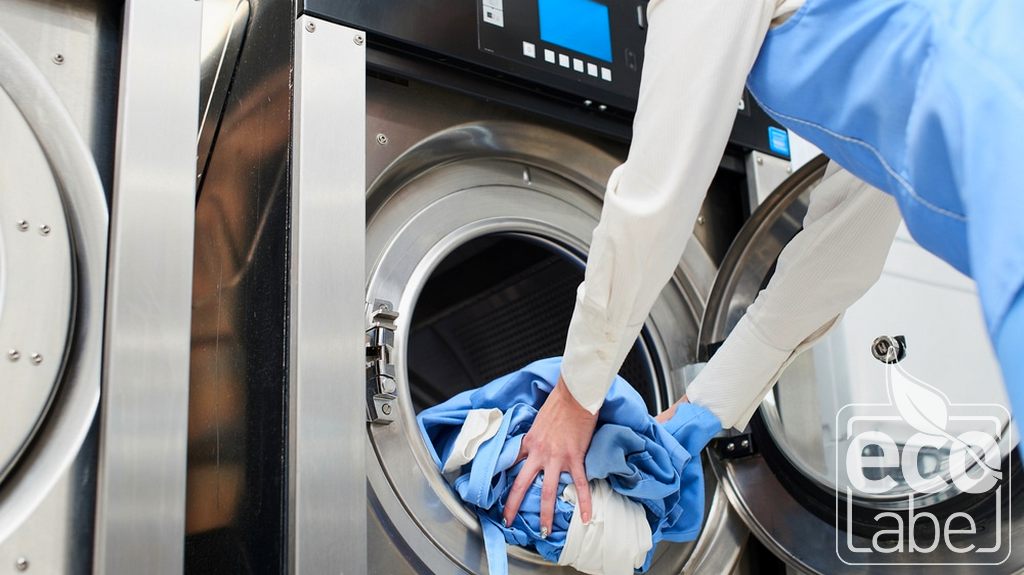 The ECO LABEL environmental label includes not only environmental and health-related requirements, but also quality-related requirements, as environment and quality often go hand in hand. Thus, this label is also recognized as a quality mark.
The main ECO LABEL criteria determined for industrial and institutional laundry detergents are grouped under the following headings:
Environmental requirements

General requirements (applicable to all products and all components in a multi-component system): description of the product, formulation, classification of the product, classification of the ingredients in the product, surfactants, instant degradability, aerobic and anaerobic, enzymes, substances that should not be in the product, preservatives, colorants, plastic marking of packages, plastic packaging, ingredients statement and user manual
Total content of environmentally hazardous substances: critical dilution volume, limiting the content of aerobically non-biodegradable substances in products, limiting the content of anaerobically non-biodegradable substances in products, phosphorus, phosphonates and phosphonic acid, environmentally hazardous substances
The effectiveness of laundry detergent: efficiency of industrial washing processes, effectiveness in chemothermal disinfection, customer visit

Quality and legal requirements: legislation and regulations, responsibility for ECO LABEL, documentation, laundry detergent quality, planned changes
Our organization has a strong staff that closely follows the developments in the world in the field of science and technology and constantly improves itself. At the same time, it uses modern test equipment and applies test methods accepted all over the world. In this context, it provides ECO LABEL certification services for industrial and institutional laundry detergents to manufacturers.