ECO LABEL Certificate for Bed Cushions
There are many definitions and explanations for eco tags, but generally they fall into two groups. Those in the first group are based on the statements of the manufacturers and there is no need for the inspection and approval of an impartial organization. Self-declaration claims are eco labels placed on a product by the manufacturer, retailer or marketer of the product in question. These labels are generally based on a single feature of the product or a general evaluation. Product claims can be environmentally friendly, ozone friendly, degradable, or a similar statement. However, verification of these allegations is not sought.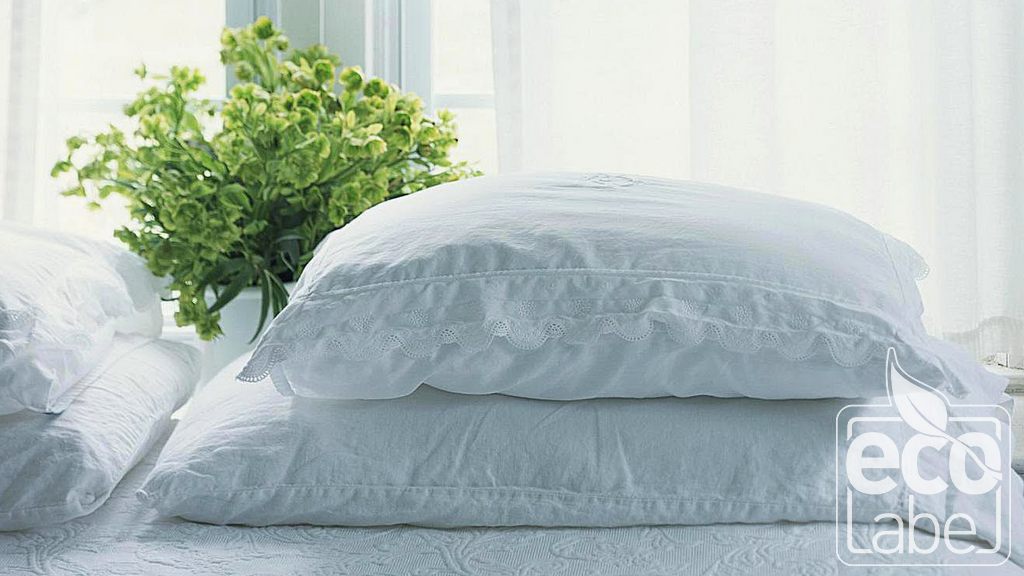 However, the main accepted and increasingly widespread type of eco label are eco labels that are audited, approved and certified by an independent and impartial accredited organization. Such labels may have been designed by a private organization or government agency. ECO LABEL certification and labeling program falls into the second group.
Ecolabel criteria based on independent third party claims are generally based on a product lifecycle approach. In other words, the relevant environmental product criteria range from the use of raw materials to the final end use and waste of the product. General environmental impact categories to be considered in this process include resource depletion, human health and ecological consequences.
In general, the life cycle of a product from raw material extraction to waste is as follows: raw material extraction, material processing, product production, distribution, product use, product reclaim, product regeneration, material reproduction, waste, environmental contamination (air, sea, land).
Mattress (mattress) product line includes products consisting of fabric cover filled with material, placed on an existing support bed structure or designed as a foot to provide a bed or resting surface for indoor use. Wooden and upholstered bed bases, inflatable beds and water beds are not included in this product group.
Our organization has a strong staff that closely follows the developments in the world in the field of science and technology and constantly improves itself. At the same time, it uses modern test equipment and applies test methods accepted all over the world. Within this framework, it provides ECO LABEL certification services for bed mattresses to manufacturers.